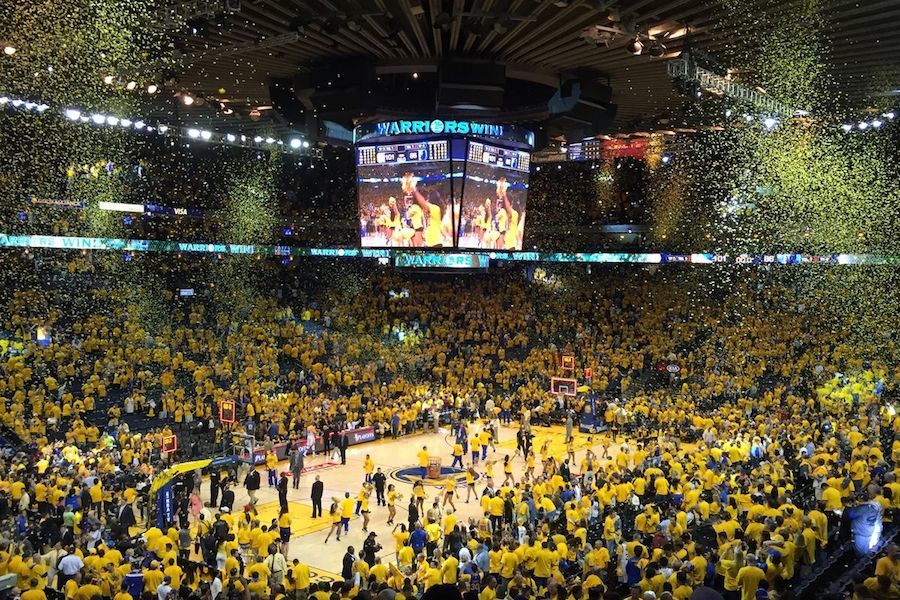 BLADE to Oracle Arena in Less Than 10 Minutes
---
We all know that Klay Thompson could probably hit a shot from anywhere in the Bay Area, but don't watch him from just anywhere.
Skip the game day traffic or flat-screen TV viewing parties and fly by helicopter from Palo Alto or San Francisco to Oakland in 10 minutes to get there in time for Steph Curry's warm up tunnel shot.
Upon landing by the stadium, you will deplane into an awaiting SUV to be brought directly in front of Oracles VIP entrance.
After the game, hop back on your chartered aircraft and fly home in record time. Getting to the game has never been this seamless or thrilling.
Individual seats starting at $195.
---
How big of a fan are you?
---
Prefer to fly on your own schedule?
Charter anytime between Bay Area Airports and The Arena. Optionally Crowdsource your unused seats and earn flight credits for seats that sell to other customers.
Charter or Crowdsource starting at $1,615.

What's Included:
5-minute helicopter flights in the Bell 206 to the Oakland Airport.
Complimentary ground transport from Oakland Airport to The Oracle Arena. A true end-to-end solution for experiential transportation logistics. You book, and we'll do all the rest
---

The Bell 206 Long Ranger is the ideal helicopter for short distance air travel. Ultra fast, nimble, and spacious, the Bell 206 offers an unparalleled combination of speed and comfort.
BLADE has access to the most diverse fleet in the Bay Area, with a wide variety of helicopters and fixed wing aircraft suitable for any mission. BLADE clients can also utilize the Agusta 109SP, and Bell 407.