Super Bowl Packages for Miami

Super Bowl LIV in Miami will be exciting. But navigating South Beach will be a pain. Traffic will be at an all-time high, restaurant options will be scarce and you'll spend most of your time trying to get to your destination instead of actually enjoying it. But there's a solution: BLADE's suite of Urban Air Mobility (UAM) products. BLADE will get you around more efficiently in a dense, heavily-trafficked urban area, while also offering unique experiential trips.
This year, the Super Bowl is more than just a game—it's a peek into the future.
---
Jet Between New York and Miami with BLADEone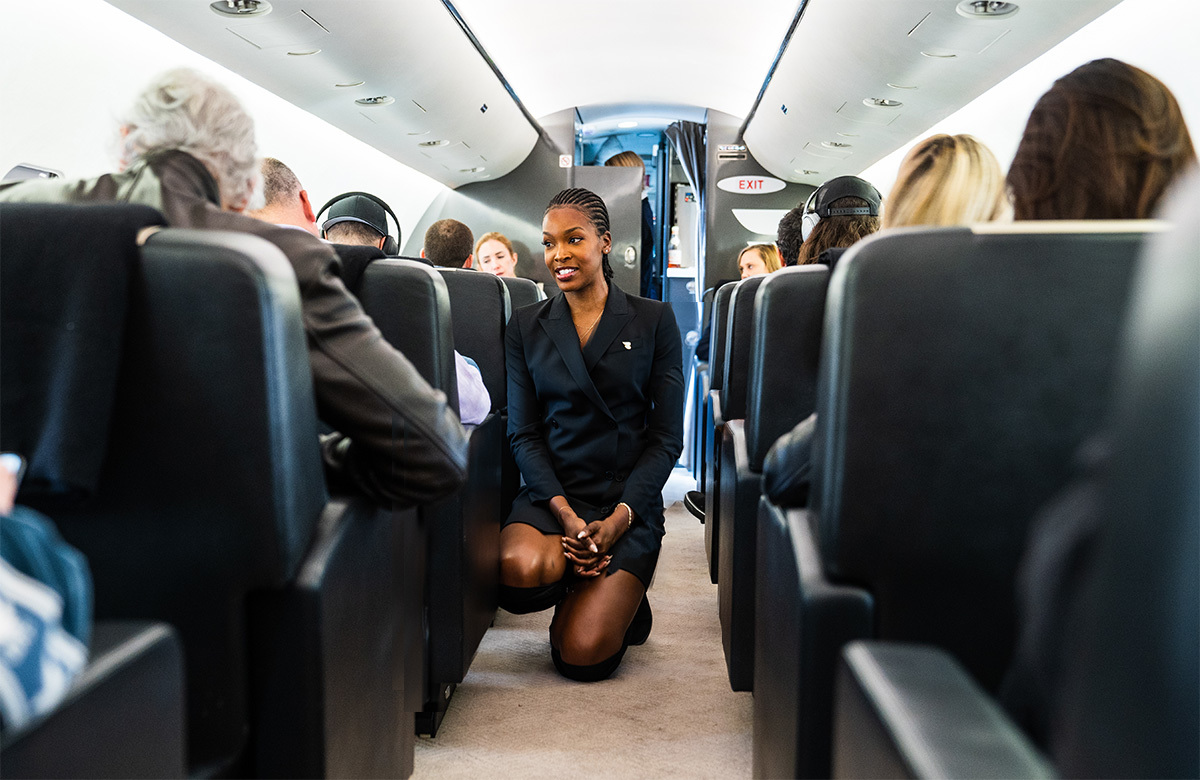 Start the Super Bowl experience off right when you fly to Miami on BLADEone, our enhanced aviation service. BLADEone jets are retrofitted Bombardier CRJ 200s, typically configured to accommodate 60 passengers, masterfully reimagined to seat just 16 guests. BLADEone flights feature world-class cuisine and in-air service from our renowned SKYcx.
Depart on Thursday, January 30th at 2:00 PM or Friday, January 31st at 9:00 AM from Manhattan's BLADE Lounge West on a quick helicopter flight, or directly from BLADE's newest lounge at Westchester Airport at 2:30 PM on Thursday, January 30th or Friday, January 31st at 9:30 AM.
On your return, depart directly from BLADE Lounge Miami on Monday, February 3rd at 9:30 AM or 12:00 PM and land at BLADE Lounge Westchester where you can either disembark or connect to a seamless 15-minute helicopter transfer back to Manhattan.
Seats begin at $2,650 per person per way.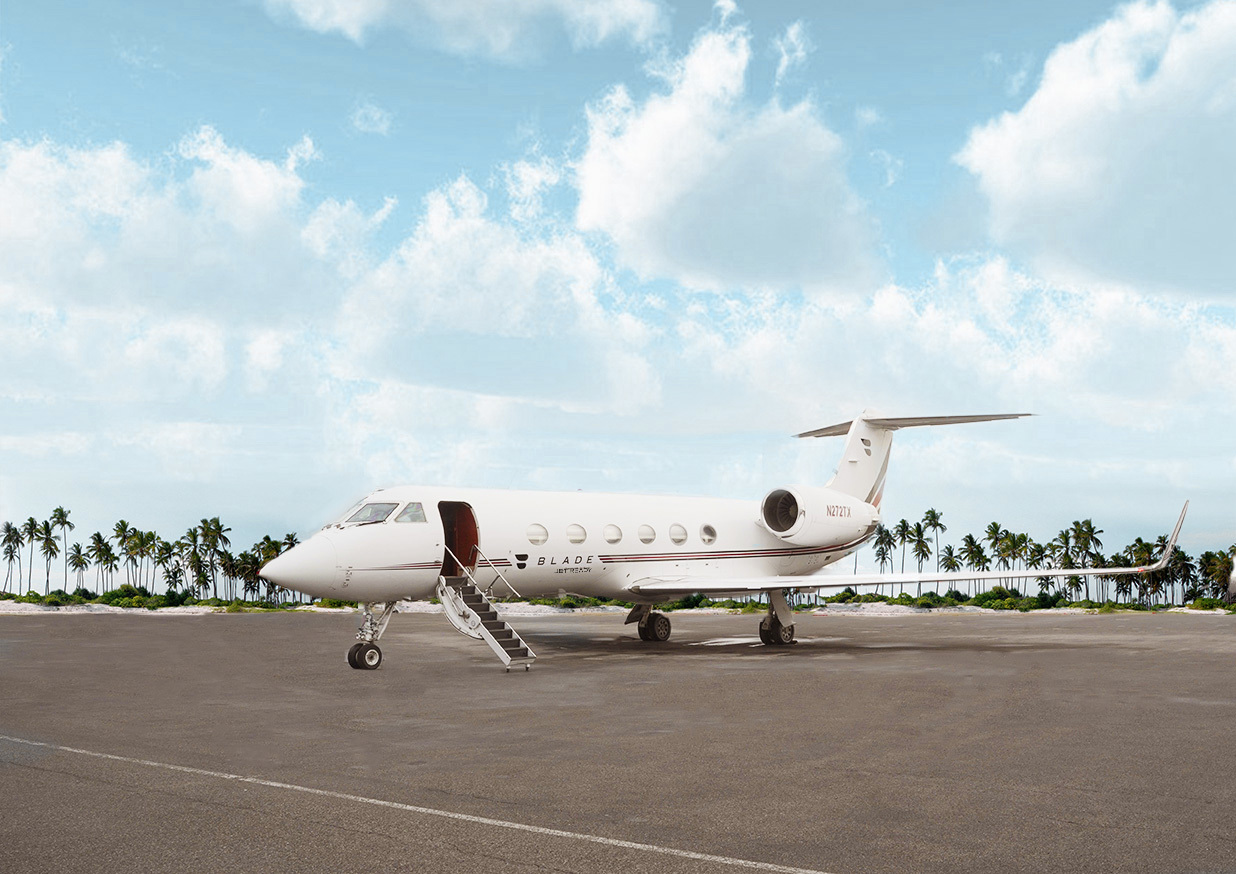 Make your return home from the game seamless when you use our Super Bowl Slingshot service. Depart Friday, January 31st at 11:00 AM on a Gulfstream IV-SP from BLADE Lounge Westchester. You'll also be able to connect via helicopter from Manhattan. When you arrive in Miami, you'll be able to start the festivities with a 20-minute pregame cocktail party in our BLADE Lounge.
After the game, you'll be able to connect seamlessly with ground transportation where you'll be driven directly to BLADE Lounge Miami for a 1:30 AM post-game departure to BLADE Lounge Westchester. Upon landing, you can charter a helicopter or car service to your final destination.
Seats begin at $2,950 one-way or $3,950 round trip.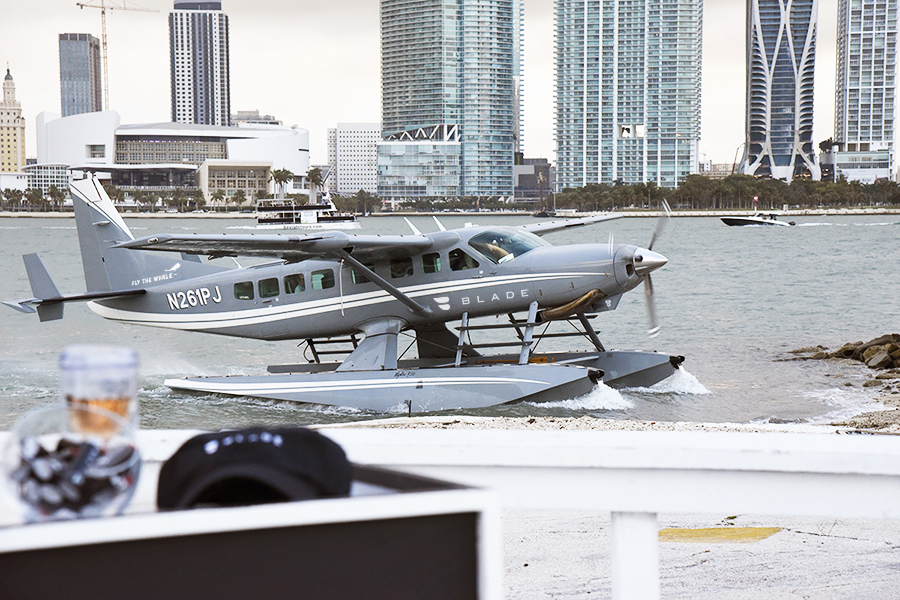 On gameday, we have scheduled flights between the Miami Downtown Seaplane Base and BLADE Lounge Miami, the closest point to the Super Bowl, starting at $495/seat. You'll be picked up at your hotel canal dock, where an awaiting water transfer will take you to your helicopter or seaplane. After you land at BLADE Lounge Miami, you'll be able to start the festivities with a 20-minute pre-game cocktail party.
We have two scheduled flights on gameday:
* Sunday, February 2nd at 12:00 PM
* Sunday, February 2nd at 1:45 PM
Looking to get around during the week? We have seaplanes, turboprops and helicopters available for charter flights between our Miami Beach Landing Zone, the Miami Downtown Seaplane Base, BLADE Lounge Miami and key Florida destinations like Miami International, Orlando, Palm Beach, Naples, Fort Myers, Fort Lauderdale and Key West. Pricing begins at $2,425 for helicopters and $4,300 for seaplanes and turboprops.
---
Charter Anywhere to the Game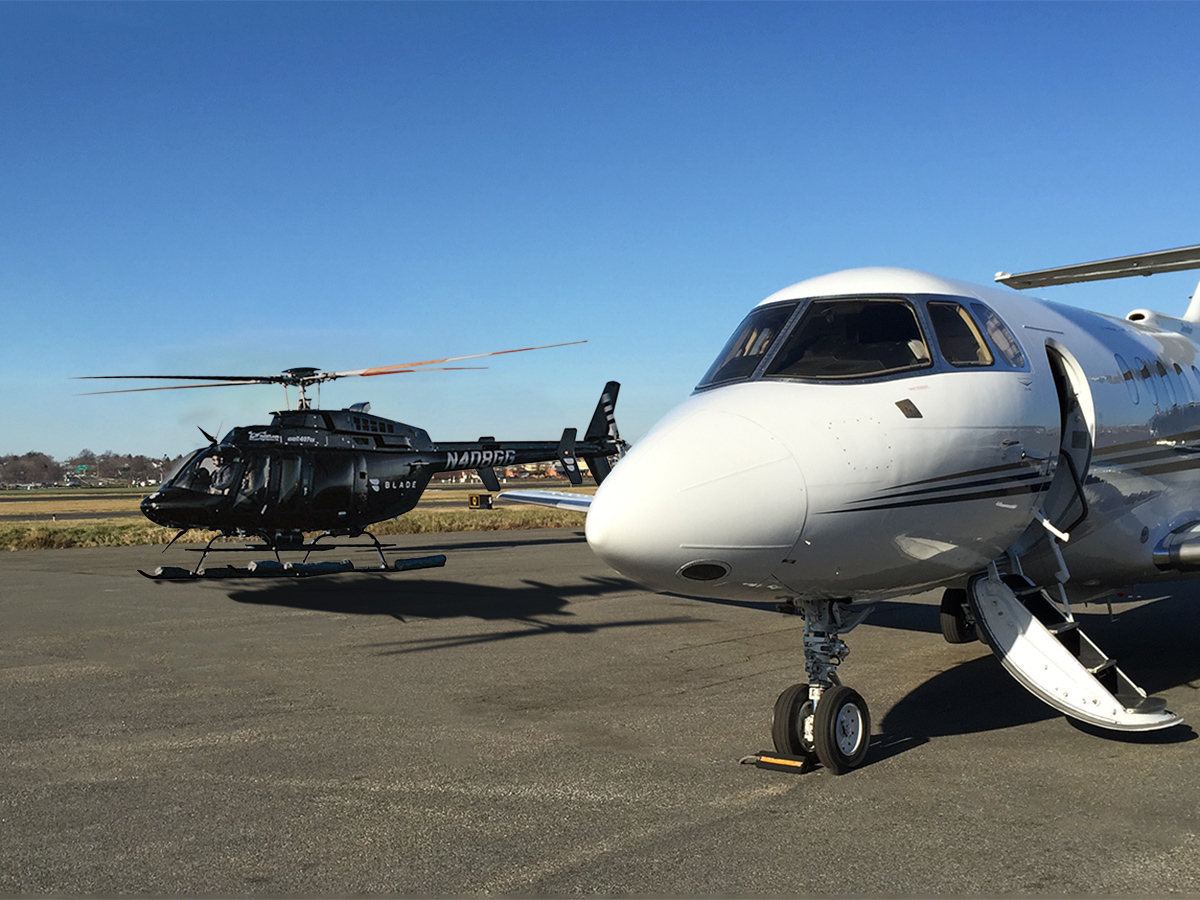 Is your team in the Big Game? With BLADE's accessible fleet of helicopters, turboprops and jets, we'll be able to get you to Miami for the game on short notice. This may be the only time you get to see your team play in a championship game. Gather your friends and let BLADE make your once-in-a-lifetime dream a reality.
Pricing depends on departure airport, aircraft type and timing of purchase.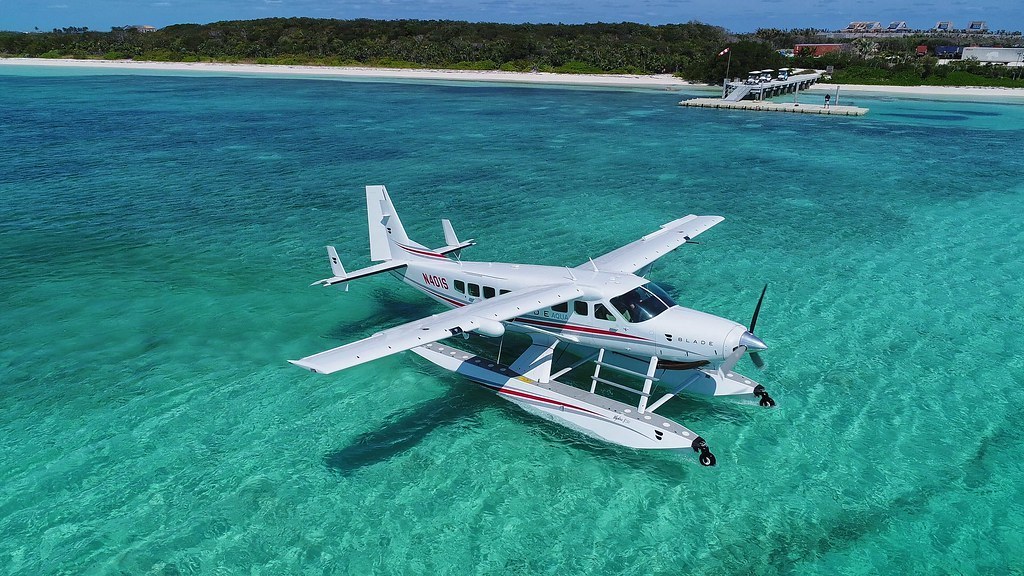 Want to get away from the Super Bowl madness and experience paradise in the Bahamas? Seaplanes and turboprops are available all week for charter between BLADE Miami Beach Landing Zone, Miami Downtown Seaplane Base, BLADE Lounge Miami and Nassau, Harbour Island, The Albany Club, Baha Mar, The Exumas and other Bahamian destinations. You can even pull up right to your yacht.
Pricing starts at $4,500 for fixed-wing aircraft to excursion destinations.