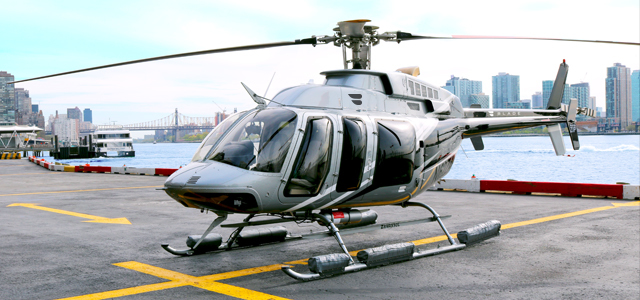 One of the most common questions we receive at BLADE is whether a flier should choose a helicopter or seaplane for their trip.
Here are some insider tips on the differences between both forms of air travel and why you might want to choose one over another.
When is a helicopter the right choice?
Seaplanes can only land on the East Side of Manhattan. Given the traffic between the East Side and the West Side, the driving commute crosstown could be longer than your flight to the Hamptons. So if the West Side is much more geographically convenient, a helicopter is the way to go.
Helicopters have many more potential destinations for by-the-seat travel, as the majority of BLADE flights by seaplane are only to or from East Hampton. If you would like to fly to or from Quogue, Southampton, or Montauk, there are far more helicopter flight choices.
Additionally, helicopter flights leaving the West Side enjoy spectacular views over Central Park.
Finally, if you are interested in crowdsourcing (chartering a flight where you back-stop the full cost of the flight), crowdsourcing a helicopter has a lower upfront cost.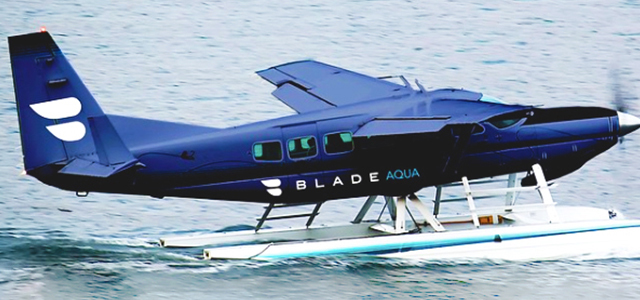 When is a seaplane the right choice?
If you are departing the Hamptons between 7-10 AM in the morning to Manhattan, seaplanes are often your best bet. The BLADE seaplanes are usually positioned overnight at East Hampton airport ahead of next day morning flights. Since pilots have greater flexibility when taking off in inclement weather, seaplane flights have a lesser chance of weather cancellations than helicopter flights during the morning—especially given how common fog is at that time. This is especially true in early June and late August when temps can be in the low 60's.
Any passenger over 200 pounds will be much more comfortable on a seaplane as they are generally more spacious than helicopters.
Seaplanes also have greater flexibility for baggage. Regardless, please consult a BLADE rep ahead of your flight to discuss any baggage in excess of 25 pounds per person. Golf clubs may be permitted upon prior request for seaplane flights only.
If you have a home on a large body of water such as Sag Harbor/North Haven, Shelter Island, Peconic Bay or Fort Pond, seaplanes can land at or right near your home on the water.
Our new BLADE Aqua EX features a jet interior and is 15% faster than a helicopter (it is about the same speed as the BLADE Xcel helicopter).
The BLADE Aqua Seaplane Lounge is located outdoors, on the water and has a lower key vibe than our three Manhattan helicopter lounges.
Regardless of our treatise above, we truly recommend that you try both.