The Official Burning Man 2018 Dossier
That's a wrap on another successful year at Burning Man. BLADE scheduled Airbus H130 helicopter service for Burners to fly between Reno and the Playa, where Burning Man takes place. Fliers opted to take the 45-minute helicopter flight instead of the six-hour exhausting drive each way.
The flights required a tremendous amount of operations and precision, but our Playa Operations team was up to the task. Their commitment to customer experience, ground connects to the Playa, and jet connections differentiated BLADE from competitors, and instilled the essence of the BLADE experience our fliers are accustomed to out in the desert.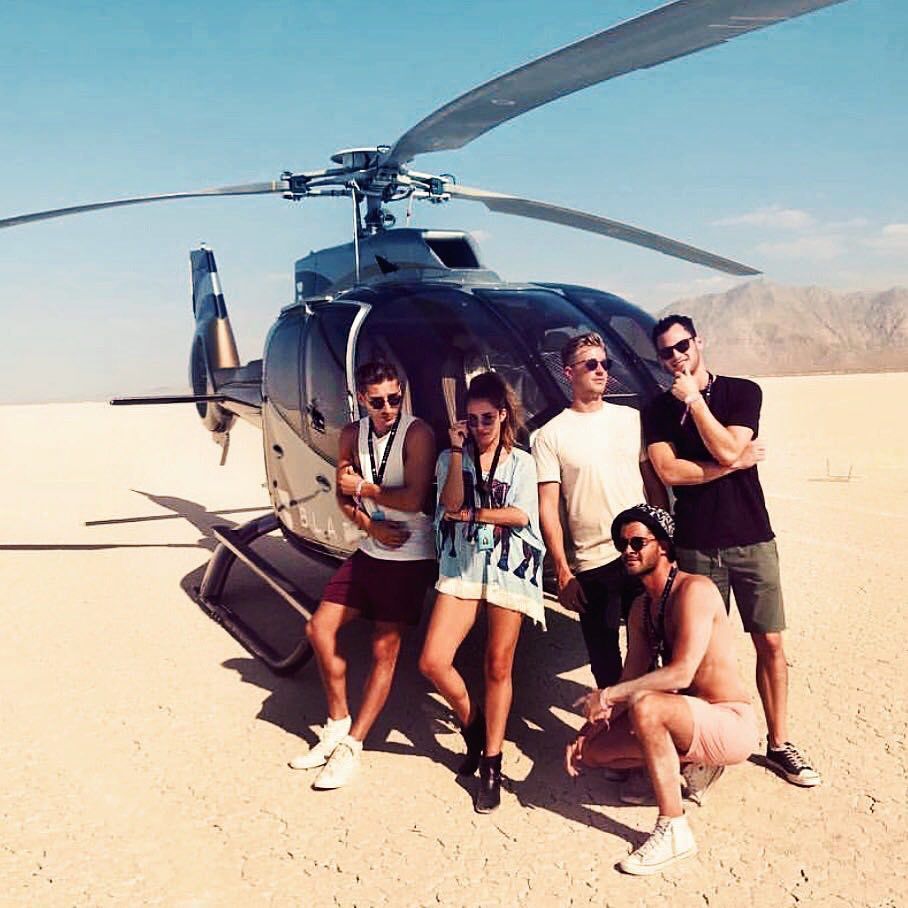 2018 was BLADE's second year on the Playa, and Playa flights increased significantly year-over-year. The temperatures were much more moderate this year, at a cool 90s+ degrees. With five helicopters and nearly zero delays, the only real challenge for the BLADE Playa Operations team was the hazy desert dust storms that decreased visibility upon stepping off the helicopter.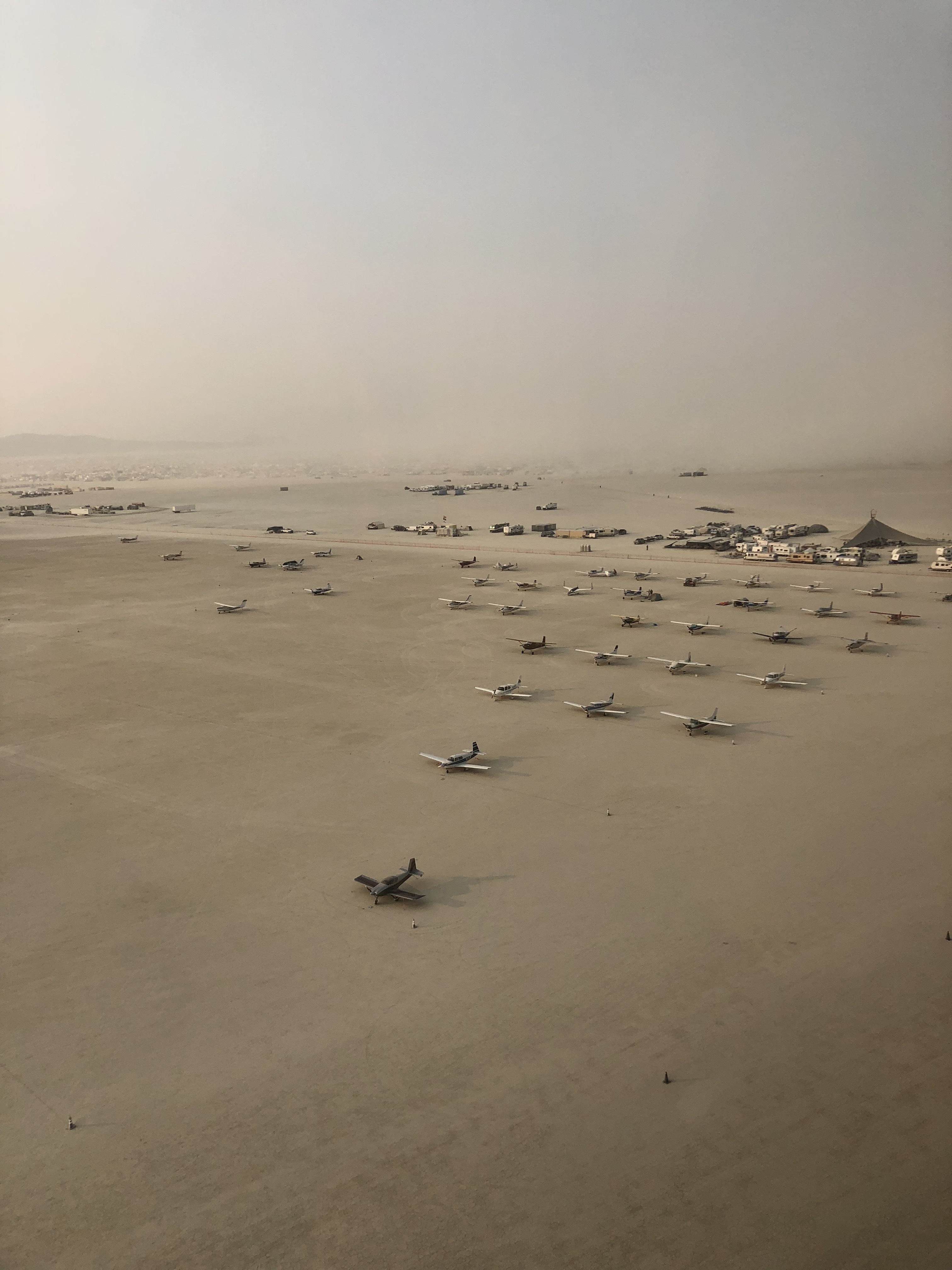 In true BLADE style, our BLADE Desert Lounge in Reno was the perfect place to relax pre or post flight. Fliers enjoyed Casa Dragones tequila, VieVité rosé, frozen margaritas, La Colombe coffee, Penta water, Health-Aid kombucha, RX Bars, and Kind bars.
On the flights between Reno and the Playa, helicopters flew over Pyramid Lake, scenic deserts, and arid cracked soil–some of the most beautiful landscapes in the country. At 1,500 feet in the air, there's no better way to see the American desert than by helicopter.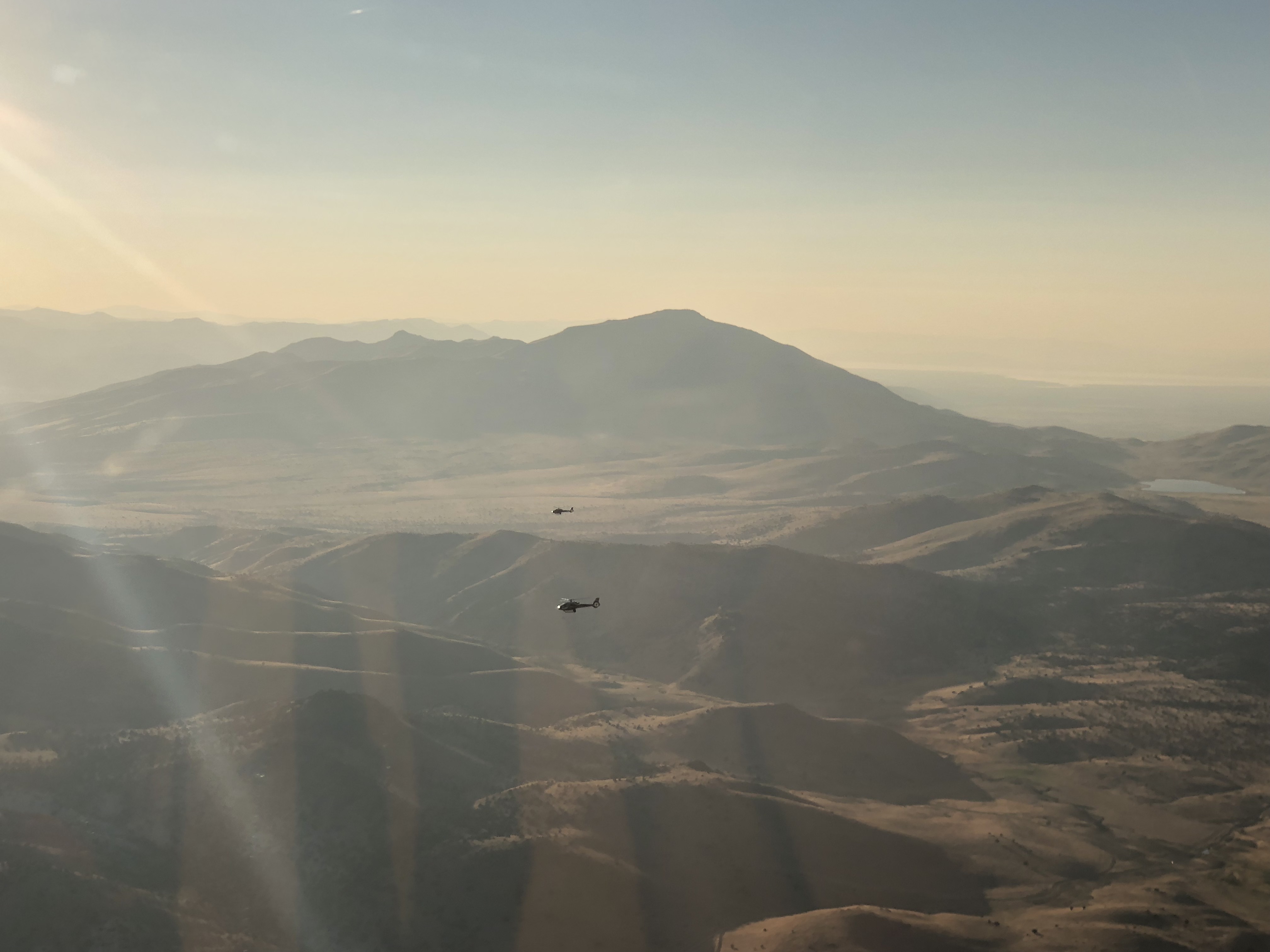 Upon landing at Black Rock City, fliers were greeted by a People Mover vehicle to transport Burners to the main entrance of the Playa. The People Mover itself was a hot spot on the Playa, with open air windows, loud music, and dancing Burners.
Once arriving at the Playa, Burners spent up to 12 days dedicating themselves to community, art, self-expression, and self-reliance. Famous for the art installations, Burning Man 2018 featured a handful of aviation themed artwork, including a massive 747 airplane art car.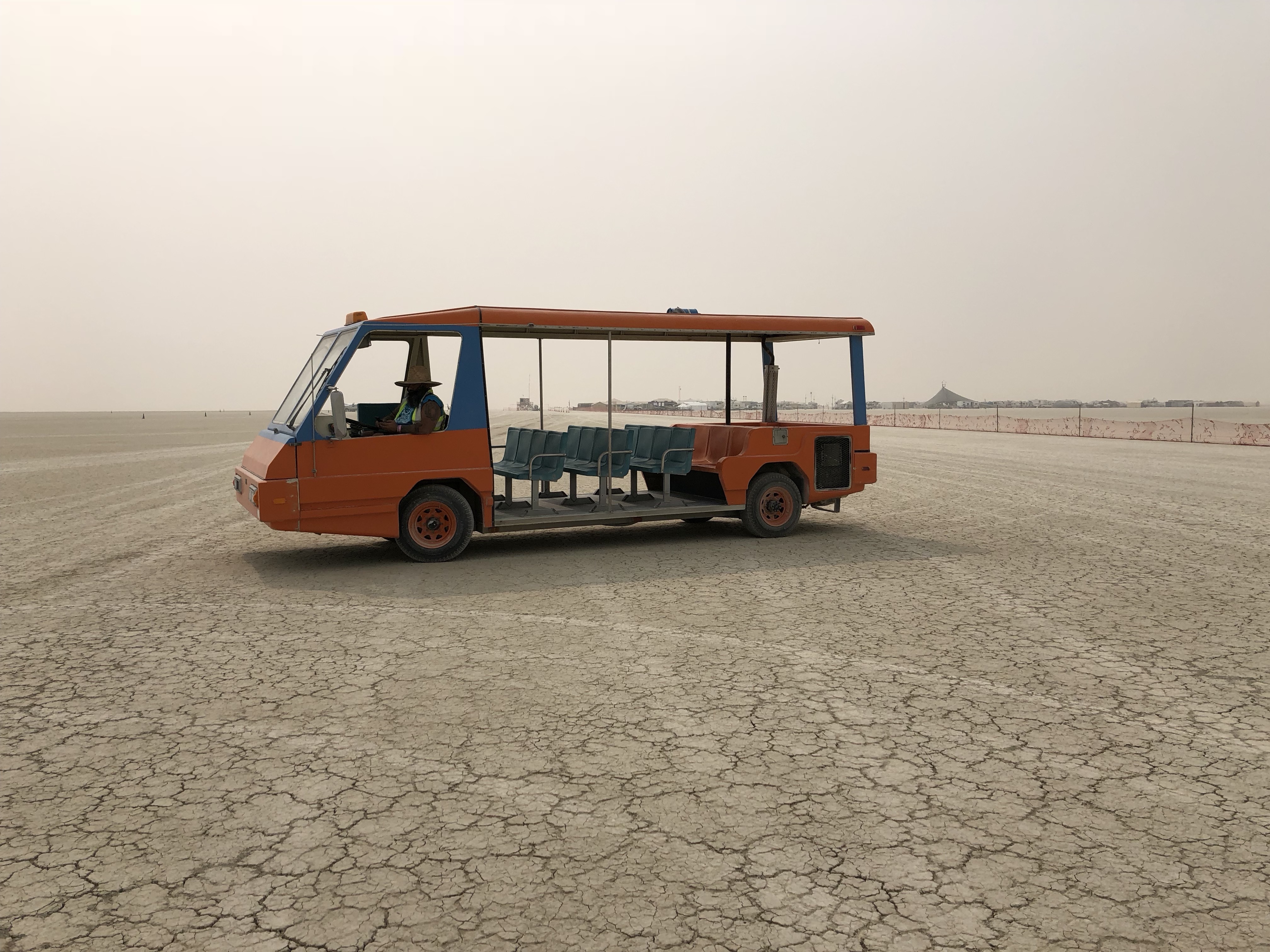 In true Burning Man fashion, many fliers ended up gifting open charter seats to friends in the Burning Man community.
Based on positive feedback, we're already eager to plan flights to Burning Man 2019. One flier emailed us this week and said "everything was exceptional. Thank you so much for all the help getting it all set up. We would like to go ahead and book for next year asap."
Burn on!