Charter Anywhere in the World
BLADE Anywhere
Now the same level of service, style and detail you enjoy with BLADE arranged scheduled flights, is possible with our bespoke private charter service, BLADE Anywhere.


Harmonization with Helicopters
As you would expect, your flight can be harmonized with BLADE arranged helicopter service directly from our private lounges and our renowned SKYc/x team can staff, prep and cater your aircraft.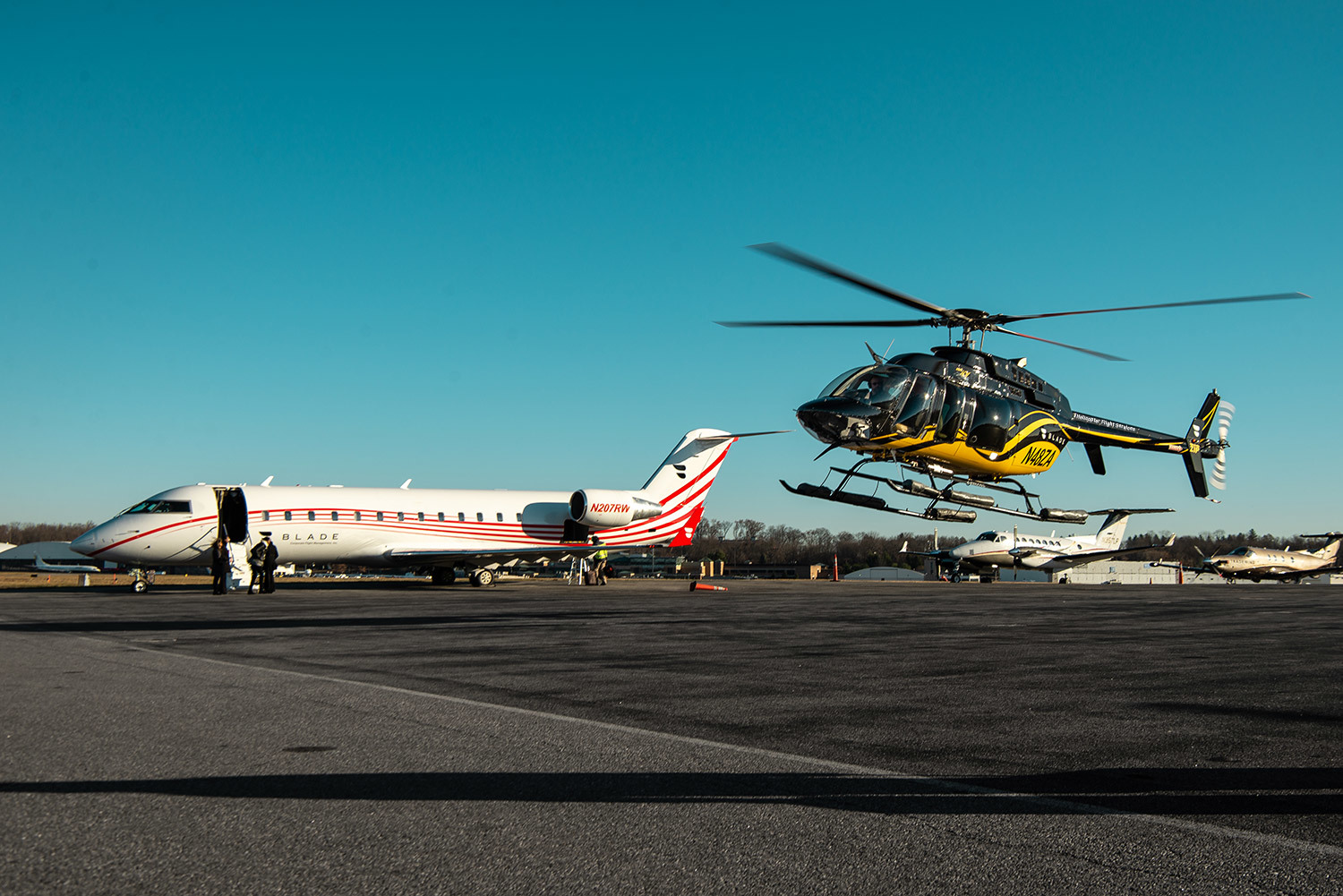 Fly Private, or Crowdsource
For most routes, you have the choice to fly privately or optionally crowdsource your flight. Upon crowdsourcing we will offer your unused seats for sale to the community. Sold seats will be credited back to the crowdsourcer as BLADE credits, which can be used towards future flights arranged by BLADE. Learn more about Crowdsourcing.



A fleet of helicopters, seaplanes, turboprops and jets are now available to fly you and your guests to all key U.S. destinations.
---