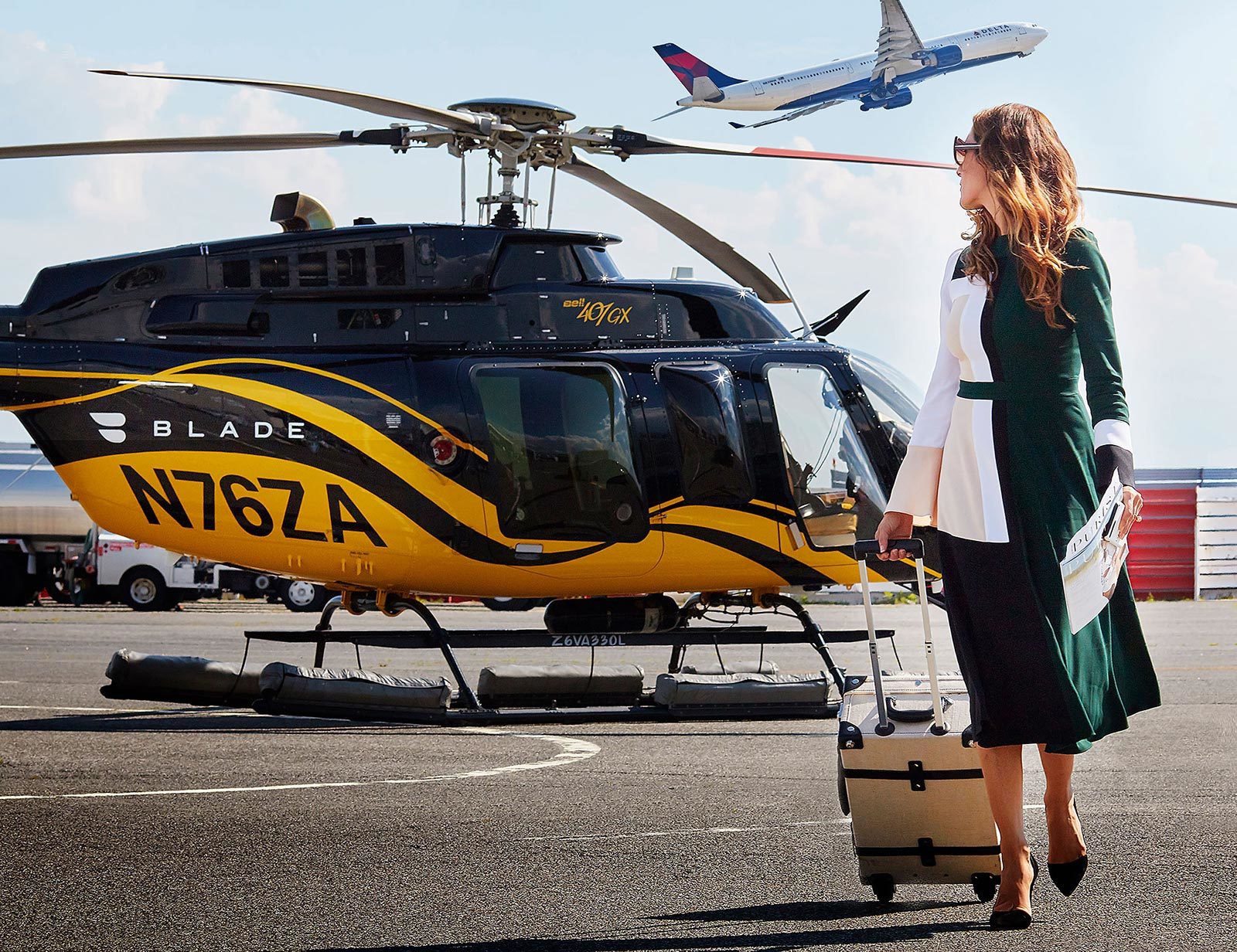 BLADE and Delta
Seamless on-demand helicopter transfer between Manhattan and planeside.
Helicopter-to-Gate Special Escort at JFK
Enjoy a seamless transfer to your Delta flight. A Delta representative will be awaiting your helicopter's landing, then drive you to your point of departure, escorting you through security and onto your flight.

Gate-to-Helicopter Special Escort at JFK
Upon landing at JFK, you will be met by a Delta representative who will escort you directly into a car on the tarmac (assuming no checked baggage) for transport to your awaiting helicopter for the 5 minute flight to Manhattan.
If you are arriving on an International flight, a Delta representative will assist you through Customs/Immigration, gather your checked bags and then transport you directly to your awaiting helicopter.