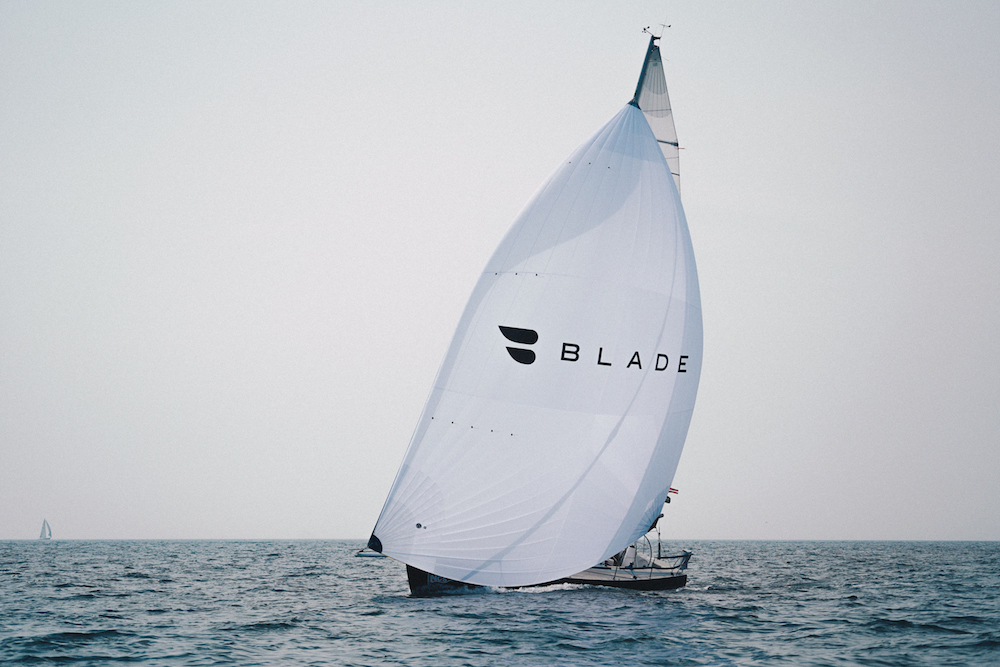 Two Ways to Fly between Nantucket, Manhattan, and Westchester

BLADE offers a published schedule of flights between Nantucket and Manhattan or Westchester, while also arranging crowdsource and charter services between all New England destinations.

Direct Manhattan-Nantucket in Just Over an Hour via Seaplane | $1,095/seat
Only BLADE offers a schedule of non-stop by-the-seat flights by seaplane between the East Side of Manhattan and Nantucket.
Direct Westchester-Nantucket in 50-Minutes via Turboprop | $725/seat
Alternatively, fly by helicopter from the West Side of Manhattan to Westchester, and board a Pilatus PC-12 turboprop from Westchester to Nantucket.


BLADE's Nantucket experience begins and ends at one of our BLADE Lounges. With unparalleled style and service, all of our locations have become iconic in the industry – you would never mistake a BLADE lounge for a typical FBO. Come and relax at our lounges with a Casa Dragones tequila or VieVité rosé.

Manhattan to Nantucket Season Packs: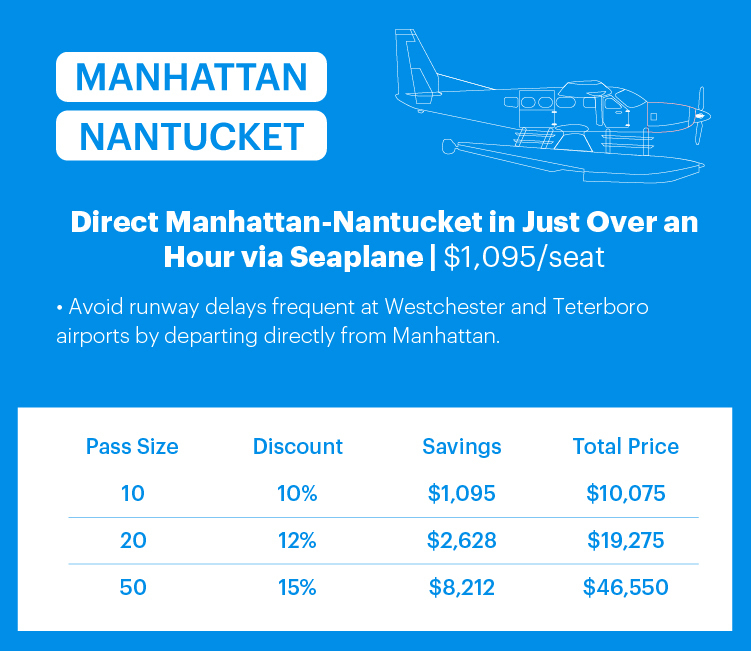 Benefits of Manhattan Passes
Westchester to Nantucket Season Packs: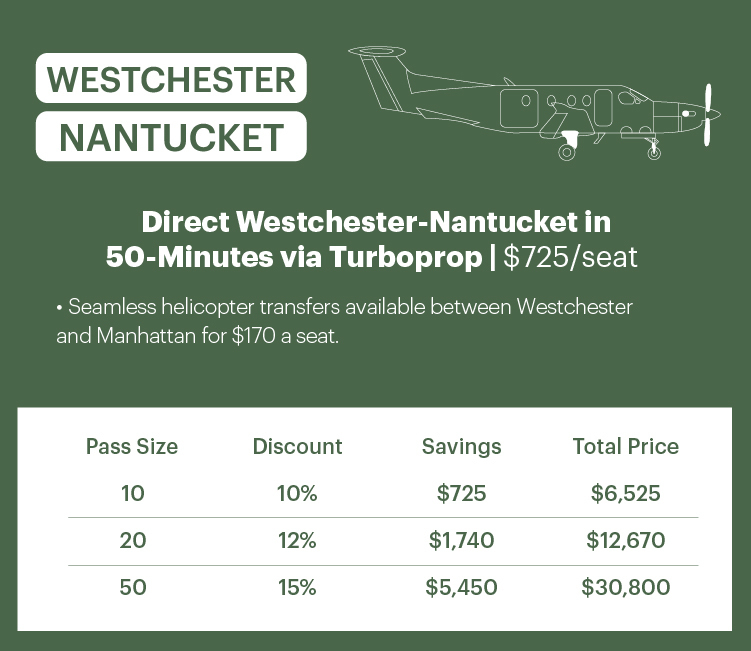 Benefits of Westchester Passes