BLADE offers continuous helicopter flights between BLADE Lounge West and John F. Kennedy Int'l. Airport ("JFK") every weekday from 7:00am to 7:00pm and Sundays from 3:00pm to 7:00pm in both directions, as well as between BLADE Lounge East and JFK every weekday from 8:00am to 7:00pm. Ground transport between the JFK helipad and all commercial airline terminals is included in the $195 seat price.
Simply select your desired curbside arrival time (for BLADE to JFK) or commercial flight arrival time (for BLADE from JFK) and an itinerary will be created for you.
Flying on Saturday or connecting with another airport? Click here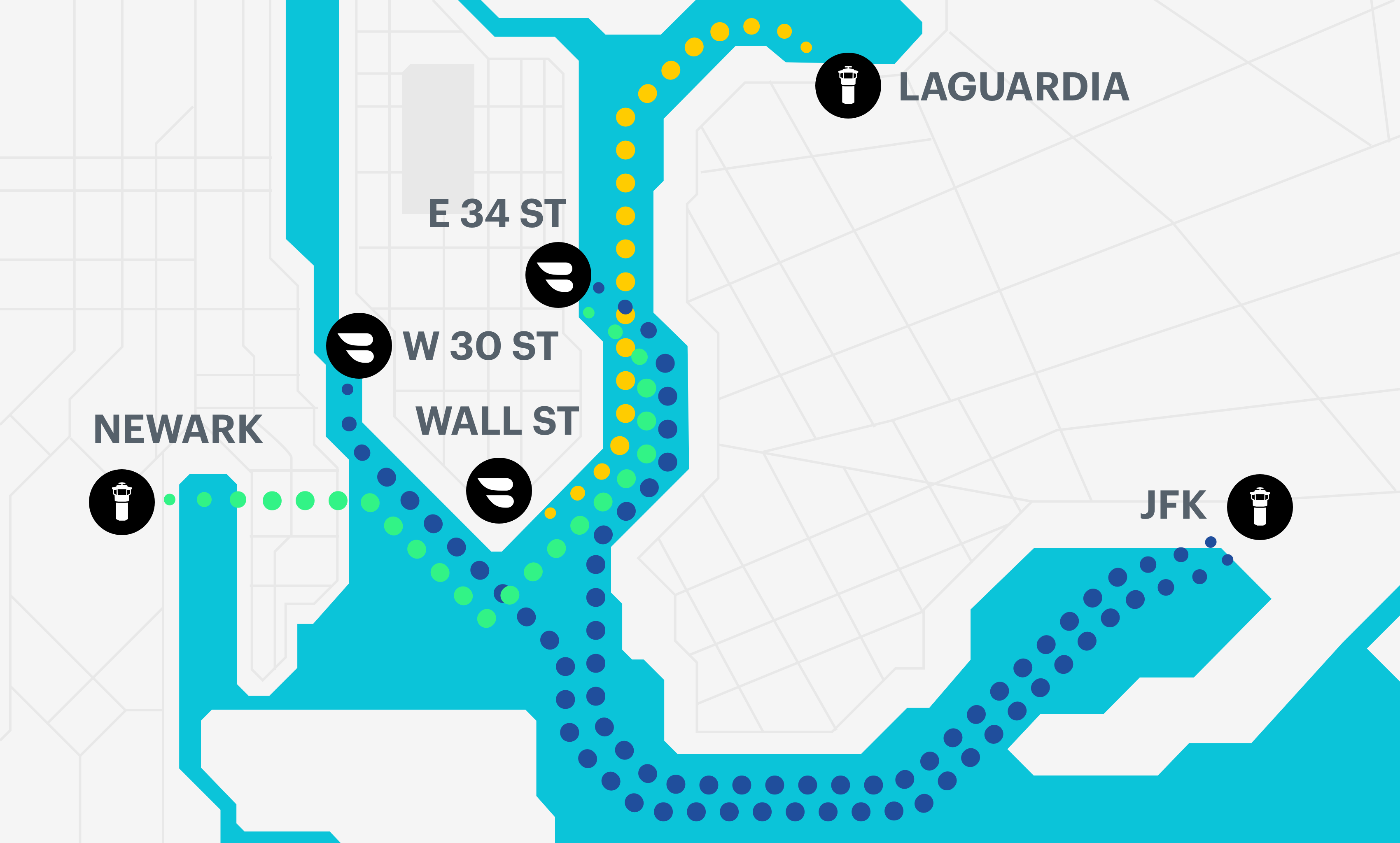 🛫 FAQs - BLADE JFK
Manhattan to JFK–How does it work?
JFK to Manhattan–How does it work?
How much baggage can I bring?
How does Tote Taxi baggage pickup work?
What if I arrive late to my BLADE JFK? What is your change policy?
Should I consider chartering my own aircraft?
What is your cancellation policy?
Where is BLADE Lounge West?
What are the benefits of the JFK/American Airlines partnership?