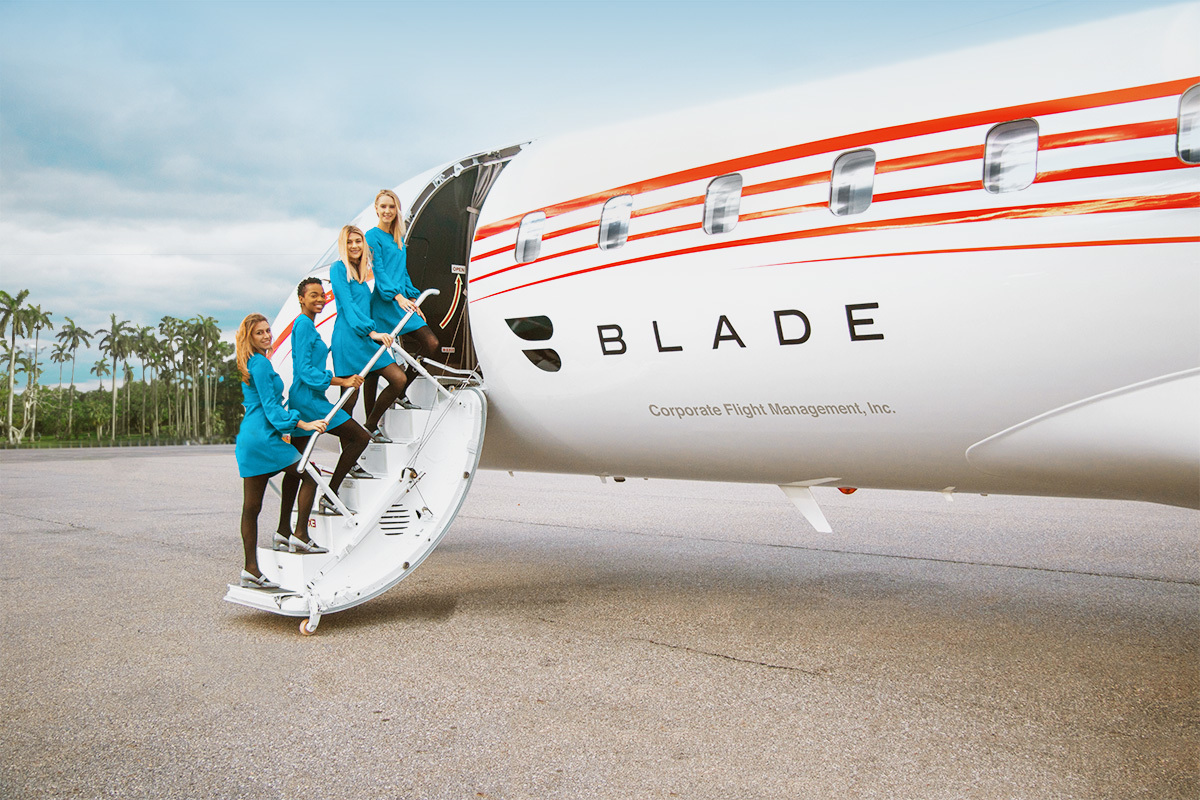 BLADEone is a seasonal scheduled jet service operating by-the-seat flights between New York and Miami from November to mid-April. BLADEone is a commercial-sized retrofitted Bombardier CRJ 200 that seats 16 passengers in individual captain's chairs. Passengers will be provided with in-flight caviar and catering services on board, in addition to customized personal care products.
BLADEone's Health and Safety Protocol, designed in conjunction with our Chief Medical Advisor, is unmatched—click here to review.
---
The Flight Between New York and Miami
Guests enjoy a beautifully designed interior, complete with full in-air service by two BLADE SKYcx cabin attendants. World-class cuisine, preloaded iPad Pros with first-run movies, and specially-designed Dopp kits with next-generation personal care products complete the experience. Flight time between Westchester and Miami is two hours and 45 minutes.
BLADEone Dopp Kit from BLADE on Vimeo.
What Makes BLADEone Unique
BLADE exclusively uses Bombardier CRJ 200s for our New York - Miami service. The BLADEone jets are uniquely configured, allowing every passenger to enjoy a club chair with ample legroom and direct access to the aisle.
BLADEone fliers experience all the amenities of the most uniquely appointed aircraft in the industry. No detail is overlooked. No reasonable request is denied.
Dogs are allowed on BLADEone. Each dog over 35 lbs requires prior notification and the owner to purchase an additional seat. A $150 care fee will be charged for dogs under 35 lbs.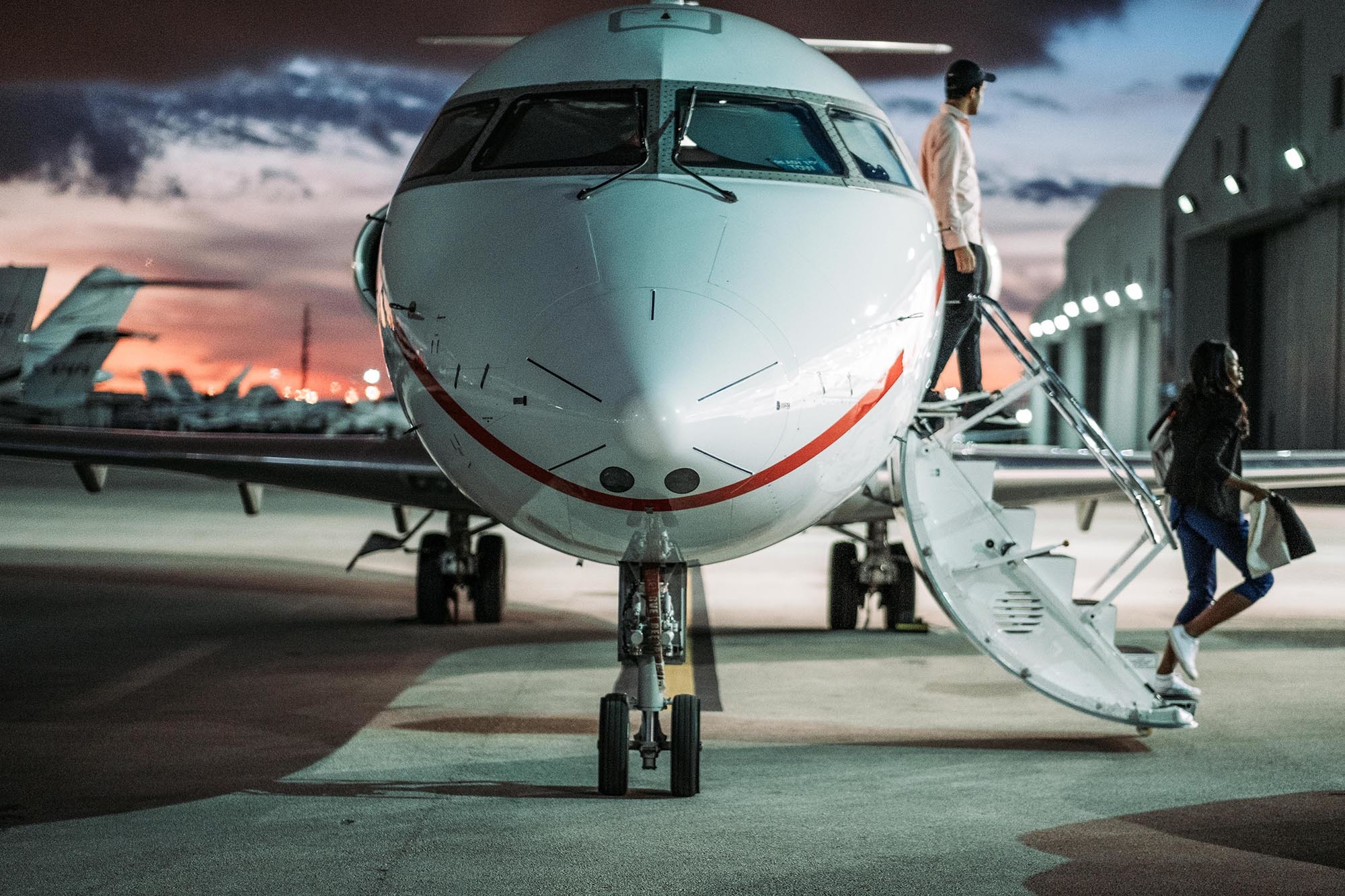 Health and Safety Protocol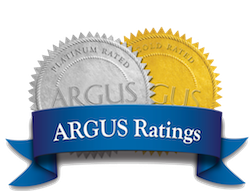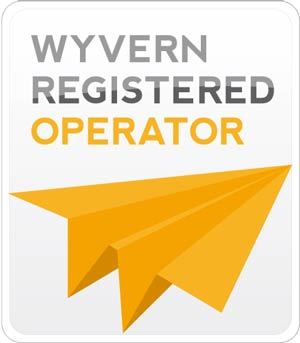 🛫 FAQs
What is your cancellation policy?
What is your exchange policy?
How much baggage can I bring?
Should I consider chartering my own aircraft?
What's Included:
For Manhattan departures or arrivals, 15-minute helicopter flights to the side of the BLADEone jet
Commercial-sized jet retrofitted for only 16 passengers
In-flight service provided by renowned BLADE SKYcx
In-flight caviar service and catering offered

BLADEone Packs
If you travel frequently between Miami and New York, explore our flight packs below.


Points of Departure and Arrival
Depart from Manhattan's BLADE Lounge West on a 15-minute helicopter flight, or directly from BLADE's newest lounge at Westchester Airport, where complimentary onsite valet service is available. Arrive rested and relaxed at BLADE Lounge Miami at Opa Locka Executive Airport, the closest private airport to Downtown Miami and South Beach. On the return, depart directly from BLADE Lounge Miami, landing at BLADE's Westchester Airport Lounge where you can either disembark or connect to a seamless 15-minute helicopter transfer back to Manhattan.