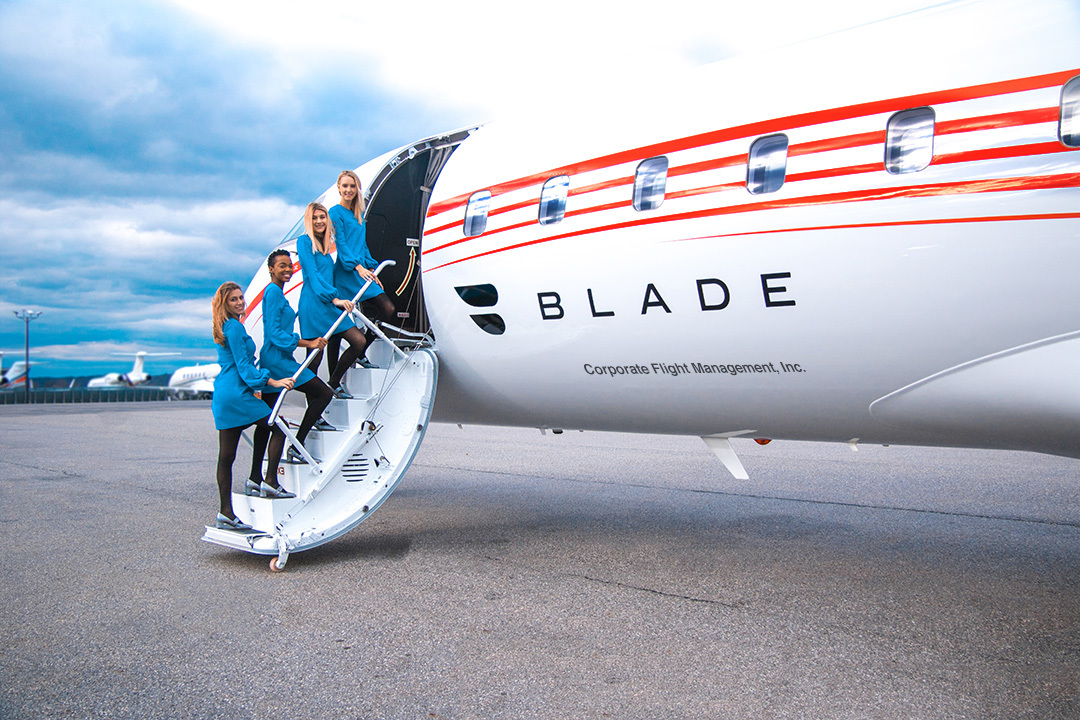 BLADEone jet service flies between Manhattan and Miami on Thursdays, Fridays, Sundays, and Mondays, plus additional flights over the holidays. The jet is a retrofitted Bombardier CRJ 200; typically configured to accommodate 60 passengers, masterfully reimagined to only seat 16 fliers.
---
The Flight
Guests enjoy a beautifully designed interior, complete with full in-air service by two BLADE Sky C/X cabin attendants. World-class cuisine, preloaded iPad Pros with first-run movies, and specially-designed Dopp kits with next generation personal care products complete the experience. We understand some people prefer to rest during their flight, so on return flights to Manhattan, passengers may elect to dine in the Lounge with a glass of rosé.
What makes BLADEone unique
BLADEone is a Bombardier CRJ 200 that we exclusively use for all our southern Florida flights. This jet utilizes a unique configuration, allowing every passenger to enjoy a club chair with ample leg room and direct access to the aisle.
BLADEone allows fliers to enjoy all of the amenities of the most uniquely appointed aircraft in the industry. No detail is overlooked. No reasonable request is denied.
Dogs are allowed on the BLADEone jet. Each dog over 50 lbs requires prior notification and the owner to purchase an additional seat.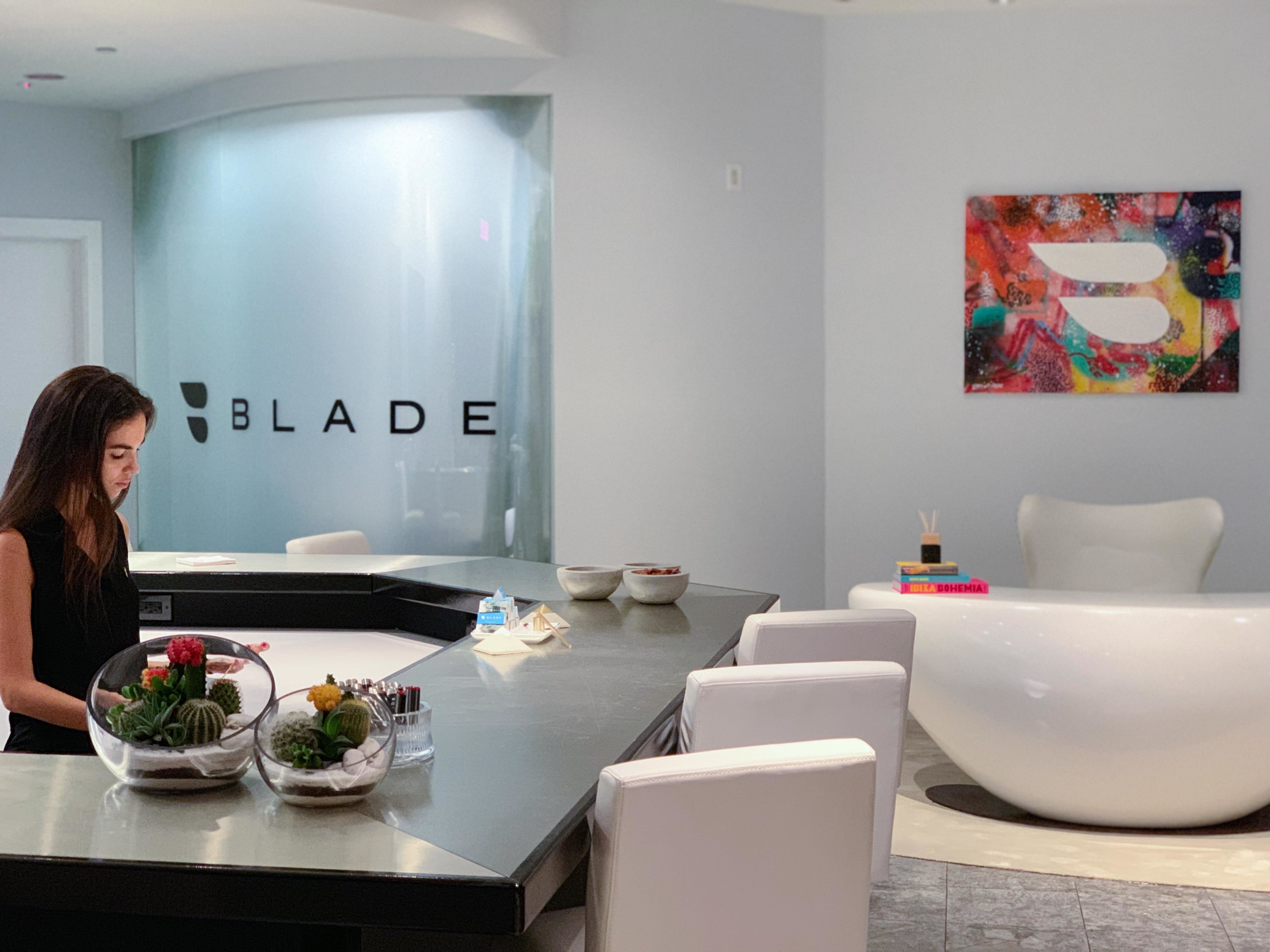 ---
Faena & BLADEone
One-Click Weekend
All fliers purchasing two roundtrip BLADEone seats will receive a complimentary room for the weekend at Faena Hotel Miami Beach.
---