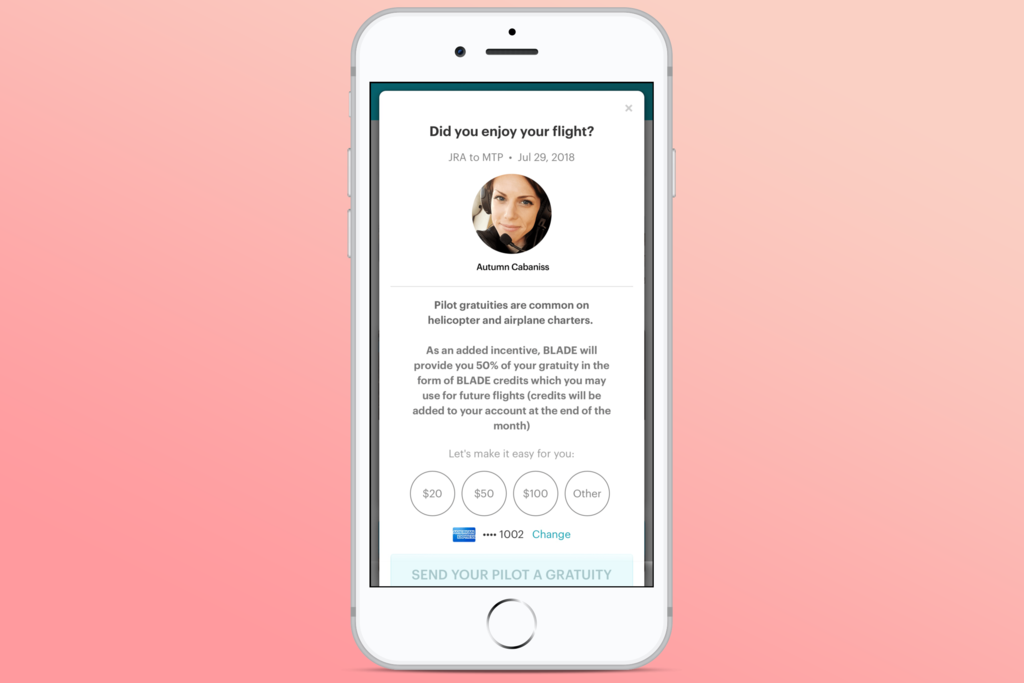 Why Pilot Gratuities are Important
Express your thanks–send a gratuity to your pilot directly over the BLADE app after your flight.
The pilots who fly on behalf of BLADE operators are responsible for the safe and enjoyable in-air experience our fliers are accustomed to. They often spend many years and tens of thousands of dollars in training (often without income) to become commercial pilots, often supporting young families.
Here's how it works: about an hour after your flight, you will receive an email alert and a link to add an optional gratuity to the cost of your flight. Obviously, you are under no obligation to do so.
As an added incentive, BLADE will match every dollar of your gratuity with 50% in credits towards your next flight.
Please understand that while BLADE works with only selected operators who have qualified under rigorous operational and safety standards, we have no impact on their pilots' compensation. This is simply our way of showing our thanks.