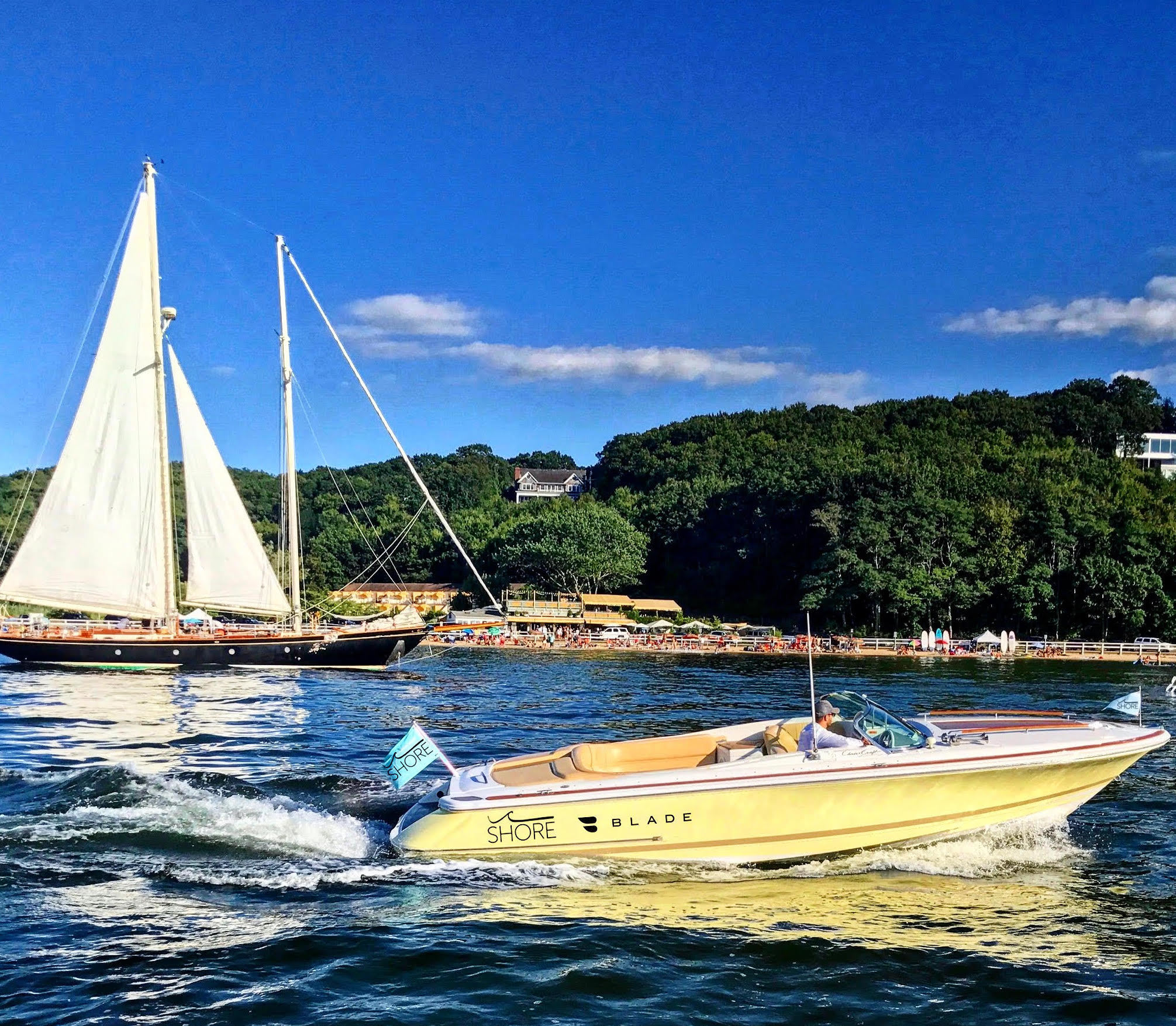 Anyone who's been to Sunset Beach on Shelter Island knows there's only one way to arrive–and that's by boat.
Celebrate the Hamptons joie de vivre on SHORE's chic Riva-style boat from Sag Harbor to Sunset Beach. Channel your inner Saint-Tropez persona onboard with a complimentary glass of VieVite rosé on your journey.
Upon arriving at Sunset Beach, a BLADE tender will transfer you to shore so you can avoid getting your espadrilles wet. Bon voyage.