Bay Area Holiday Schedule
BLADE is offering flights to make traveling over the holidays a little less painful. Fly between SFO, Oakland, Palo Alto, San Jose, Marin, Napa and Monterey between 11/27 and 12/1, starting at $195/seat.
BLADE offers continuous commuter service between Bay Area airports starting at $195/seat, 5 days a week. Start and end your trip at any point along the routes below, on weekday mornings and evenings.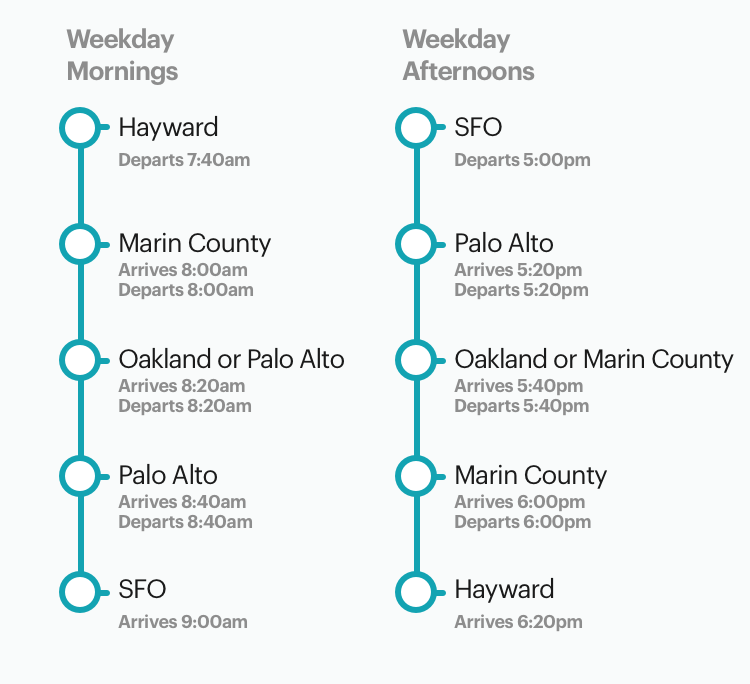 Enjoy every moment of your weekend when you BLADE to the Bay Area's most popular getaways. Whether you're a wine connoisseur, beachgoer or are simply seeking adventure, you'll save time, see more and arrive better.
Fly to Napa, Half Moon Bay, and Monterey
Private charters are also available 24/7/365 between any combination of San Francisco Bay Area private and commercial airports and heliports. Book Now