Whether you're planning an epic proposal, flying your bachelorette party to a secluded resort or jetting an intimate group of friends and family to a destination wedding, make BLADE your something new.
For a day that's even more special, tell us about who you are, how you met and additional details about your wedding.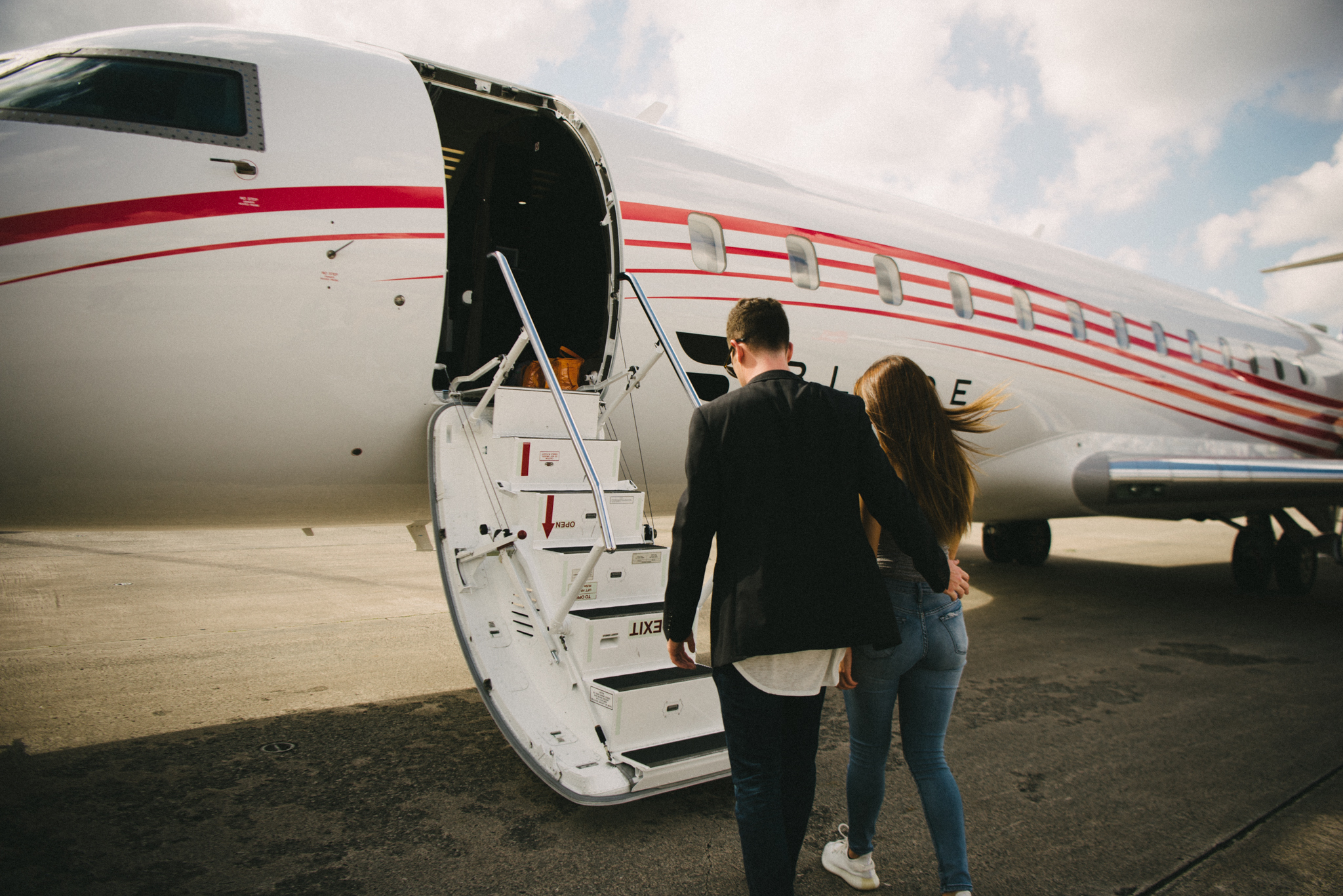 No matter your wedding's location, the bride, groom and wedding party can arrive at the ceremony or reception via helicopter, seaplane or jet charter.
Additionally, if your ceremony is along BLADE's current routes in the Hamptons, Nantucket or Napa, you can book seats for your guests on existing flights.
By booking our wedding package, all logistics are handled by the BLADE team, a true end-to-end solution. BLADE is known for our comprehensive on-the-ground Customer Experience and Logistics teams and our BLADE Lounge network. We'll take care of every detail, from pre-flight cocktails to ground transport upon your arrival.
So what are you waiting for? Propose like you mean it, and start jetting to the wedding.
The Gift of BLADE
Whether you're looking for something unique to add to your registry, or a way to say thank you to your bridal party, we've got you covered. Explore gifting options here.
What's Included?
Preferred pricing on wedding charter flights
Fly to your proposal, engagement party, bachelor or bachelorette party, wedding or honeymoon
Enjoy Champagne toasts and BLADE Lounge access
A true end-to-end solution for experiential transportation logistics. You book, and we'll do all the rest