Wedding dress? Check.
Venue? Check.
Caterer? Check.
Private plane? CHECK!
The old saying goes, "something old, something new, something borrowed, something blue." The newest trend in something borrowed? Private helicopters, seaplanes, and jets to the wedding, of course.
Limos? They're so last century. Flying private is the latest ultra glamorous must-have for destination weddings. Whether you're planning an epic proposal, flying your bachelorette party to a not-so-secret resort, or jetting an intimate group of friends and family to a destination wedding, we want to make your day as unique as your wedding will be.
To make your day even more special, tell us about who you are, how you met, and additional details about your wedding. We'll find ways to surprise, delight, and transport you on the big day.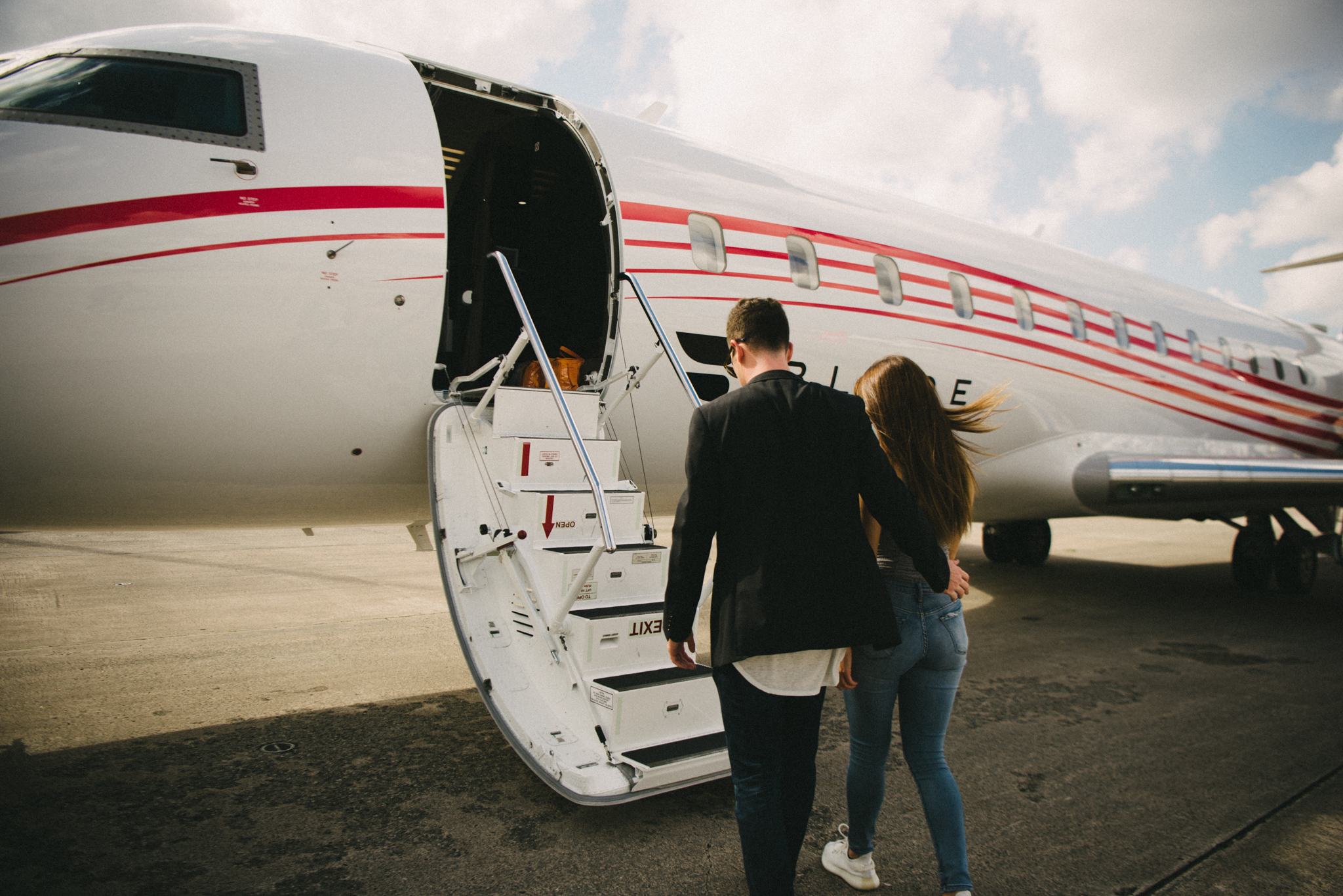 From the Airport to the Aisle
It doesn't start or end at the wedding. BLADE fliers swear by chartered flights for proposals, engagements, engagement parties, bridal showers, bachelor & bachelorette parties, photo shoots, and honeymoons. It's the ultimate power move that's sparking a wedding revolution.
Available aircraft include helicopters, amphibious seaplanes, and jets. Charter your own aircraft for the most convenient and luxe wedding accessory of all, from the airport to the aisle.
BLADE arranges preferred pricing flights between Manhattan and the Hamptons, Nantucket, Newport, New Jersey Coast, area airports, and other Northeast destinations. BLADE can also arrange add-ons to make your flight experience even more special, including photographer, Champagne toast, and lounge closure for a cocktail party.
By booking a BLADE Wedding package, all logistics are handled by the BLADE team, a true end-to-end solution. BLADE is known for having the strongest and most comprehensive on-the-ground Customer Experience and Logistics teams in the industry–not to mention our network of seven stunning lounges in four states. We will take care of every detail, from pre-flight cocktails to ground transport upon your arrival to BLADE boat tenders to greet on-the-water seaplane landings.
So what are you waiting for? Propose like you mean it, and start jetting to the wedding. After all, nothing says "I do" like a private seaplane or jet to the bachelorette.
What's Included?
Preferred pricing on wedding charter flights
Fly to your proposal, engagement party, bachelor or bachelorette party, wedding, or honeymoon. We'll find ways to surprise and delight you along the way
Enjoy Champagne toasts, a personal photographer, and BLADE Lounge closure events
A true end-to-end solution for experiential transportation logistics. You book, and we'll do all the rest