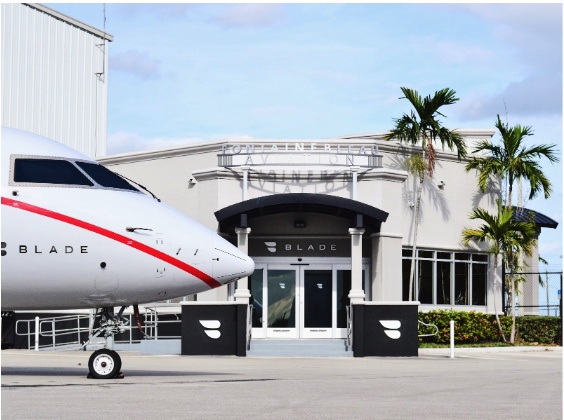 How Much Is A Jet from New York to Miami?
If you're looking to get from New York to Miami, you might be wondering how much a private jet from New York to Miami costs.
The best way to fly to Miami from New York is to take BLADEone. BLADEone, brought to you by the same company that revolutionized the way to get to the Hamptons, is enhanced aviation service. BLADEone jets are retrofitted Bombardier CRJ 200s, typically configured for 60 passengers, now masterfully reimaged to seat just 16 guests. Guests enjoy a beautifully designed interior, complete with full in-air service by two of BLADE's renowned SKYcx cabin attendants. World-class cuisine provided by BLT Restaurants, preloaded iPad Pros with first-run moves and specially-designed Dopp kits with next-generation personal care products complete the experience. After a helicopter ride from BLADE Lounge West in Manhattan to our newest lounge in Westchester, guests will walk on to their awaiting jet. Flight time between Westchester and Miami is two hours and 45 minutes.
And the cost for all this personal care, service and detail? Just $2,750 per seat per way. Better than first class, more attainable than private. This is the only way to fly. And you're guaranteed an experience unlike any other. Don't forget to check out our special partnership with the Faena Hotel.
Fly BLADEone just once and you'll be hooked. And you'll realize very quickly that you're getting a lot more for your money.