Can You Fly to Miami in October?
If you're interested in flying private jet charters to Miami, the first thing you'd need to do is figure out when private jets from NYC to Miami are scheduled.
If you live in New York, the best option for private jet charters is to fly BLADEone. And BLADEone flies to Miami starting in November and ending in March. BLADEone is an enhanced aviation service. It's better than first class, but more attainable than owning your jet. BLADEone jets are retrofitted Bombardier CRJ 200s, typically configured for 60 passengers, now masterfully reimaged to seat just 16 guests. Guests enjoy a beautifully designed interior, complete with full in-air service by two of BLADE's renowned SKYcx cabin attendants. World-class cuisine provided by BLT Restaurants, preloaded iPad Pros with first-run moves and specially-designed Dopp kits with next-generation personal care products complete the experience. After a helicopter ride from BLADE Lounge West in Manhattan to our newest lounge in Westchester, guests will walk on to their awaiting jet. Flight time between Westchester and Miami is two hours and 45 minutes.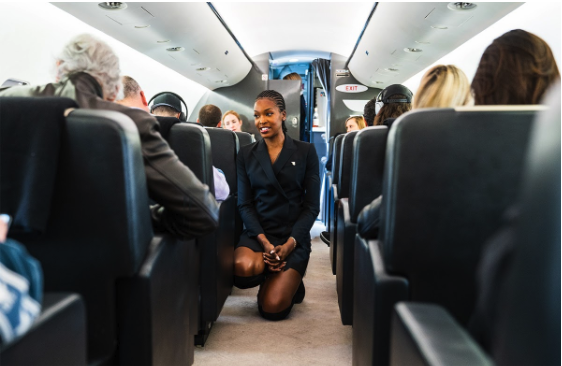 How Often Do Flights Happen?
BLADEone jet service is a relatively frequent occurrence. During its season, BLADEone flies between Westchester and Miami on Thursdays, Fridays, Sundays and Mondays. It also has additional flight service on select holiday weekends. It is perfect for long weekend getaways, going to an event in Miami or just going because it's available. BLADEone will change how you fly.
Planned Flights Around Special Events
BLADEone service is specially planned to be available for some of the biggest events in Miami. Recently, BLADEone has flown to Miami for Art Basel Weekend, the Super Bowl, the Miami Open and the South Beach Wine and Food Festival. And since you receive a complimentary two-night stay at the incomparable Faena Hotel when you book two round-trip seats, flying for the big events that Miami has to offer on BLADEone is a no-brainer.